What's new on 2019 / 05 / 23 ? 莫迪有望连任、5G 网络可能影响天气预报、顶级时尚品牌禁止18岁以下模特入内......
Vote counting begins in India, Modi expected to hold power
印度开始计票,莫迪有望掌权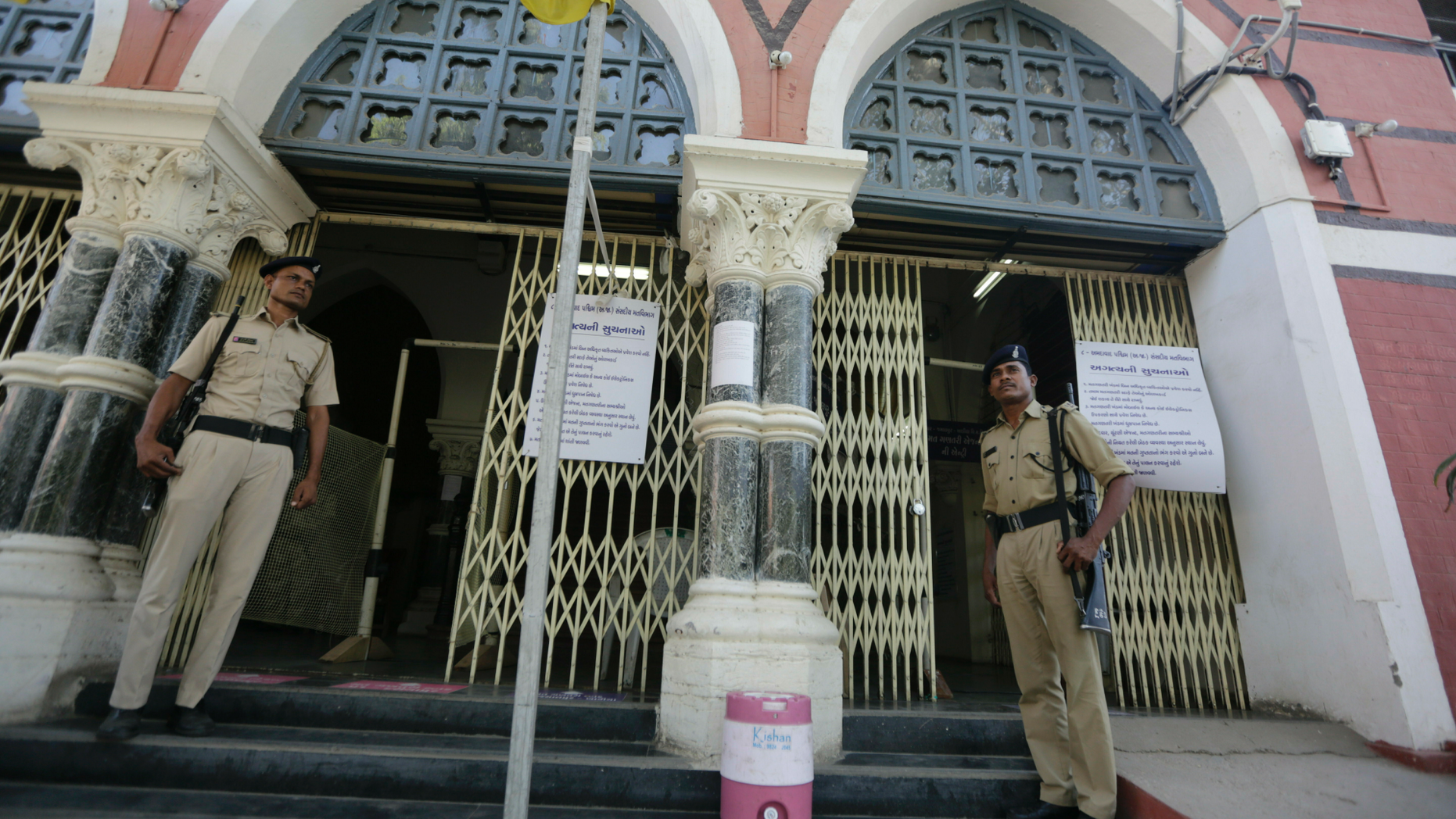 Indian election officials have begun counting votes that were cast in the country's mammoth general elections.
印度选举官员已经开始清点该国规模庞大的大选中的选票。
The count began Thursday morning and was expected to conclude by the evening. Voters cast ballots on some 40 million electronic voting machines.
点票工作于星期四上午开始,预计到晚上结束。 选民在大约4000万台电子投票机上投票。
Half a dozen exit polls showed Prime Minister Narendra Modi and his Hindu nationalist Bharatiya Janata Party remaining in power for another five years.
半数出口民调显示,印度总理纳伦德拉 · 莫迪和他的印度教民族主义者印度人民党将继续执政五年。
In the world's largest democratic exercise, some 900 million people were registered to cast ballots for 542 seats in India's lower house of Parliament in seven phases of polling staggered over six weeks.
在这次世界上最大的民主活动中,大约9亿人在印度议会下院进行了投票,选出542个席位,投票分七个阶段进行,投票时间六个星期。
The election has been seen as a referendum on Modi, whose economic reforms broadly haven't succeeded but whose popularity as a social underdog in India's highly stratified society has endured.
这次选举被视为是对莫迪的全民公投,莫迪的经济改革总体上没有取得成功,但在印度这个等级森严的社会中,他作为社会弱势群体的声望却一直保持着。
---
5G networks could wreak havoc on weather forecasting, officials warn
官员们警告说,5G 网络可能对天气预报造成严重破坏
Experts are warning that the development of 5G technology could interfere with weather forecasting. The acting head of the National Oceanic and Atmospheric Administration (NOAA), Neil Jacobs, testified on Capitol Hill last week that potential interference from 5G wireless radios could reduce forecasting accuracy by as much as 30%, CNET reports.
专家警告说,5 g 技术的发展可能会干扰天气预报。 据 CNET 报道,美国国家海洋和大气管理局(NOAA)代理美国国家海洋和大气管理局 Neil Jacobs 上周在国会山作证说,5 g 无线收音机的潜在干扰可能会使预报准确率降低30% 。
In March, the Federal Communications Commission started auctioning off the 24 GHz spectrum to wireless carriers for use in 5G networks, which would eventually enable far faster wireless internet. But as CBS News weather producer David Parkinson explained on CBSN, that's close to the 23.8 GHz spectrum forecasters rely on to look at water vapor in the atmosphere.
今年3月,美国联邦通信委员会开始拍卖24ghz 频谱,供无线运营商在5 g 网络中使用,这将最终实现更快的无线互联网。 但是 CBS 新闻天气节目制作人大卫 · 帕金森在 CBSN 上解释说,这接近于预报员所依赖的23.8 GHz 频谱来观测大气中的水蒸气。
"The concern is that if you miss one of the water vapor signals at seven days out, you might not see that a hurricane is intensifying. You might not see that there are certain things going on in the atmosphere that are going to steer a storm in one particular direction," Parkinson said.
"我们担心的是,如果你在七天之内错过了一个水蒸气信号,你可能看不到飓风正在加剧。 你可能看不到大气层中正在发生的某些事情会把风暴引向一个特定的方向,"帕金森说。
---
Top fashion houses ban models under 18
顶级时尚品牌禁止18岁以下模特入内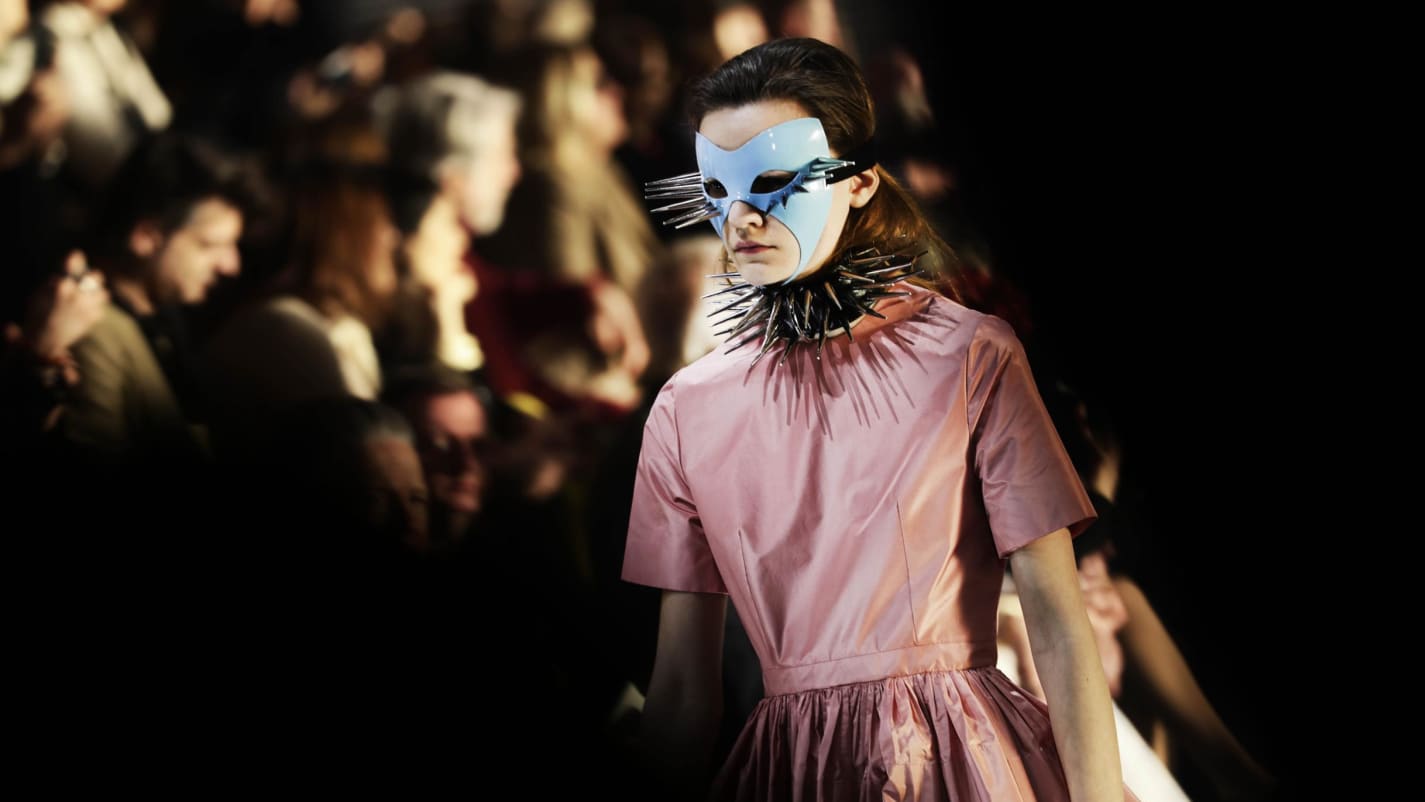 Gucci, Saint Laurent and Alexander McQueen are among leading fashion brands who have pledged to work only with models aged over 18.
古驰、圣罗兰和亚历山大·麦昆都是领先的时尚品牌,他们承诺只与18岁以上的模特合作。
Young men and women under that age will no longer represent the brands owned by French luxury group Kering from 2020 onwards, according to the company's chairman and chief executive Francois-Henri Pinault. The new guideline will apply to both fashion shows and photo sessions.
法国奢侈品集团开云集团(Kering)董事长兼首席执行官弗朗索瓦•亨利•皮诺(Francois-Henri Pinault)表示,从2020年起,这个年龄段以下的年轻男女将不再代表开云集团旗下的品牌。 新的指导方针将同时适用于时装表演和摄影环节。
"In our view, the physiological and psychological maturity of models aged over 18 seems more appropriate to the rhythm and demands that are involved in this profession," Marie-Claire Daveu, chief sustainability officer and head of international institutional affairs at Kering, said in the company's statement.
"在我们看来,18岁以上模特在生理和心理上的成熟似乎更符合这个行业的节奏和需求,"Kering 首席可持续发展官兼国际机构事务主管 Marie-Claire Daveu 在公司声明中表示。
---
Now that 'Game of Thrones' is ending, here's what you need to know about the new prequel series
《权力的游戏》结束,以下是你需要了解的关于新前传系列的信息
As they say on the fictional Iron Islands of Westeros, "What is dead may never die": Though 'Game of Thrones' is coming to an end on Sunday night, HBO's massively popular fantasy franchise isn't going anywhere.
正如他们在虚构的维斯特洛铁群岛上说的那样,"逝者不死": 尽管《权力的游戏》(Game of Thrones)将在周日晚上结束,但 HBO 的大受欢迎的奇幻系列电影却不会消失。
HBO has at least three spin-off series in the works based on the books of author George R.R. Martin, led off by a prequel series that has reportedly already started filming and could air sometime in 2020. Martin, who has informally been referring to the prequel as "The Long Night," is an executive producer.
HBO 至少有三部根据作家 George R.R. Martin 的小说改编的衍生剧正在筹备中,其前传系列据说已经开拍,可能会在2020年的某个时候播出。 马丁是这部前传的执行制片人,他曾非正式地称这部前传为《漫漫长夜》。
---
Game of Thrones: How much do women speak in the show?
《权力的游戏》 : 女性在剧中有多少话语权?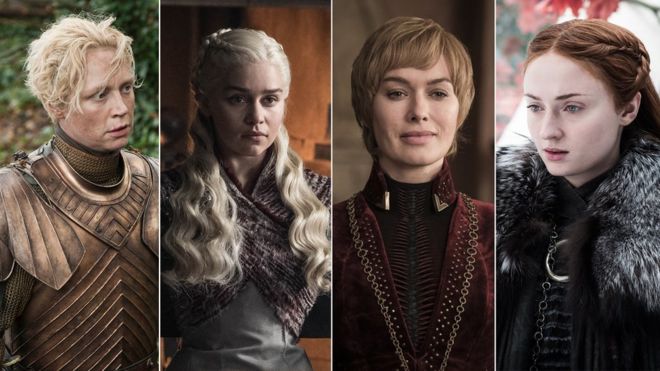 Female characters in Game of Thrones speak about three times less than male characters in the show, according to new data given to BBC 100 Women.
根据 BBC 100位女性的最新数据显示,《权力的游戏》中的女性角色说话的次数比男性角色少三倍。
Although the hugely popular show ended this week after eight seasons, the debate on how it represented women will continue.
尽管这部非常受欢迎的电视剧在播出八季后于本周结束,但关于它如何代表女性的争论仍将继续。
The data by research group Ceretai suggests that across all eight seasons, male speech amounts to about 75% of all speaking time in the series.
研究小组 Ceretai 提供的数据表明,在整个八季中,男性的说话时间约占该系列节目中所有说话时间的75% 。
These findings may surprise some fans, as the final season has been lauded for showcasing strong female characters. From Daenerys to Arya Stark, we have seen their battles and vendettas take centre stage.
这些发现可能会让一些粉丝感到惊讶,毕竟最后一季因为展示了强势的女性角色而受到称赞。 从 Daenerys 到艾莉亚 · 史塔克,我们看到她们的战斗和仇杀占据了中心舞台。